UNOX, Inc.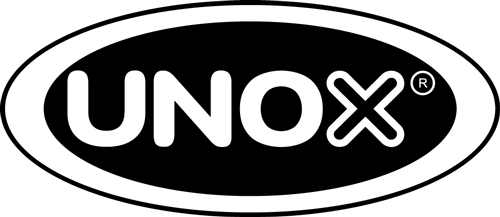 Denver, NC
Tel: 800.489.8669
Intelligent Technologies for Perfect Cooking
Unox designs and manufactures the top Combi ovens in the industry, suitable for large kitchens and banqueting, catering chains, fast food, bakery and fresh and frozen pastries. Unox combi ovens can be used:
As convection ovens (dry air mode) – Dehydrate the outside while keeping the inside soft for dishes such as roasts.
As steam ovens (steam mode) – Boil vegetables, fish, and rice with steam.
Combining both dry air and steam (mixed mode) – For long cooking or to balance the dehydration of a dish.
Professional Gas & Electric Ovens
CHEFTOP MIND.Maps™ Oven Ranges
EVEREO® MULTI.Day Hot Vacuum Systems
Air Extraction Systems
SMART.Drain Fat Collection
HYPER.Smoker
QUICK.Load & Neutral Trolleys
LIEVOX Proofers
Floor Positioning Accessories
Featured Video: CHEFTOP MIND.Maps™ BIG PLUS